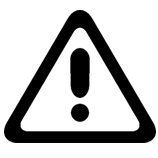 Our new Pearland branch at 3060 Kirby Drive is now open! Get directions to the new location.
Hours of Operation:
Monday, Tuesday, Thursday and Friday: 9 - 5 pm
Wednesday and Saturday: 9 - 2 pm
Note: Services listed as open on the below chart do not reflect holiday and emergency closures.
Branch Updates

Open

Closed
Appointment suggested when meeting with Relationship Specialists about loans, account changes & new accounts.
Branches

Drive Thru

24/7 ATM

Lobby Tellers

Lobby Bankers

Sugar Land

Teller 2.0 Drive Thru

Traditonal Lobby Tellers

Conroe

Teller 2.0 Drive Thru

Traditonal Lobby Tellers

Wayside

Traditional Drive Thru

Teller 2.0 in Lobby

FM 1960

Teller 2.0 Drive Thru

Teller 2.0 in Lobby

Magnolia

Traditional Drive Thru

Traditonal Lobby Tellers

FM 2920

Teller 2.0 in Lobby

Kingwood

Teller 2.0 in Lobby

Pearland

*NEW LOCATION*

Teller 2.0 in Lobby

The Woodlands

Teller 2.0 in Lobby

Katy/Fulshear

Teller 2.0 in Lobby

Westchase

Teller 2.0 in Lobby

North Loop

Teller 2.0 Drive Thru

Traditonal Lobby Tellers

Debakey VA Medical Center (permanently closed)

SFCU ATM On-Site

Lamar High School

Traditonal Lobby Tellers