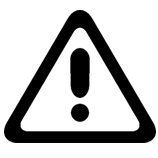 Our lobbies are now open for teller transactions with no appointments required for one-on-one banker services. To avoid long wait times, we recommend that members schedule an appointment online when meeting with a banker. Our VA branch will remain closed until further notice.
Hours of Operation:
Monday, Tuesday, Thursday and Friday: 9 - 5 pm
Wednesday and Saturday: 9 - 2 pm
Branch Updates

Open

Closed
Branches

Drive Thru

24/7 ATM

Lobby Tellers

Lobby Bankers

Sugar Land

Conroe

Wayside

FM 1960

FM 2920

Kingwood

Pearland

Rayford lobby permanently closed

The Woodlands new

Katy/Fulshear

Westchase

North Loop

Debakey VA Medical Center

Lamar High School new
Opens 10/13
UPDATED: 4/22/2020
With the Harris County order to "Stay Home, Work Safe", we would like to update our members on new procedures and closures effective, March 25 until further notice. Rest assured, we will be here with you to navigate the days ahead, and we will continue to adapt. We truly appreciate your patience and your valued membership. For Harris County information on the Coronavirus, please visit https://www.readyharris.org/.
In an effort to support our community and to stop the spread of the Coronavirus, we are urging our members to "Stay Home, Bank Safe". When possible, please utilize our online banking, mobile banking, and the call center to make routine transactions and inquires. We remain committed to helping address your financial needs. You can always use the message center in online banking to send us a message or send an email to memberservices@smartcu.org. Most of your needs can be addressed from the safety of your home and this is a great time to take advantage of all of our digital services. Please be patient with us as there may be long drive thru lines, long wait times in the call center, or the need to transfer your call to the right person.
We are doing our best to keep you informed, so please check back here for future updates. Stay safe.
What should you do?

Make sure you have online and mobile banking

Register for online and mobile banking if you have not already

Be aware of scams related to the Coronavirus. Visit https://www.cisa.gov/coronavirus for more information

Be patient when calling the call center as there may be longer wait times or the need to transfer the call

If you are having an employment hardship visit https://twc.texas.gov/news/unemployment-news

Follow us on social media and our website for critical updates
What are we doing?

Coronavirus relief offers such as waiving late fees on loan payments, deferring consumer loan payments for 60 days, and deferring mortgage loan payments for 90 days.

Following CDC guidelines of social distancing and limiting face-to-face contract inside our offices. https://www.cdc.gov/

We are having employees work from home where possible

Providing additional support to our employees through paid time off and continuing to pay employees that need to be away
Hello Smart Financial Family:

I wanted to get an update out to you, our members, concerning the effects of COVID-19 has had, and will continue to have, on our day to day interactions. Safety for our employees and members remains at the top of my list. As you have seen over the last few months, our dedicated team has given you our best effort to minimize disruptions of our services. We know it has been tough on everyone, including our employees and their families. I want you all to know the virus has continued to affect our team too. Even with social distancing, wearing masks, using hand sanitizer, and keeping all facilities clean, this team is at risk. The decisions we have made, and will continue to make, are not easy and I know, not always what you want to hear. We understand that and hope you do to. I want to ensure you that when we are here to assist you, safety is a priority along with satisfying your requests. Please continue to be patient with our incredible employees, as they too are working through these difficult and unforeseen times. Realizing we are one big family will help ease the stress of everyone involved. Growing up, my parents instilled in us to treat people the way you want to be treated. Never has that been more important. I am confident the Smart Financial Family will stay strong and be better because of this trying world we live in. We are honored and blessed to be part of this incredible community.

Stay safe,
Larry Seidl
President & CEO
Dear Valued Members,
With the growing concern of the Coronavirus COVID-19, and the recent warning from the Centers for Disease Control (CDC) to expect a wider spread of the virus in the U.S., I want to take a moment to let our members know what Smart Financial is doing to respond to this public health situation. While the severity and longevity of the health threat is still unclear, the CDC has advised that all businesses and communities plan for further outbreaks.
Smart Financial will continue to monitor the situation to ensure plans are in place and protocols are followed to keep all members and employees safe and updated with the latest information. In the meantime, hand sanitizer will be available in branch locations, and employees have been advised to regularly sanitize high touch areas such as handsets, touch screens, ATM keypads, door handles and other equipment. Your health and safety remain top priorities at Smart Financial.
As always, we offer many ways of doing your banking without visiting a physical branch. Please take advantage of our digital services when possible.
While Smart Financial continues to monitor the Coronavirus closely, members and employees are strongly encouraged to follow recommended hygiene measures to prevent the spread of colds, flu, and Coronavirus. You are also urged to follow steps to prevent illness and monitor updates from the CDC website at www.cdc.gov for the lasted information. We will update information at www.smartcu.org/CValert if the situation changes or new details arise.
Thank you for being a valued member of Smart Financial.
Sincerely,
Larry Seidl
President & CEO