Personal Lot Loans
Now offering low interest financing on residential lots.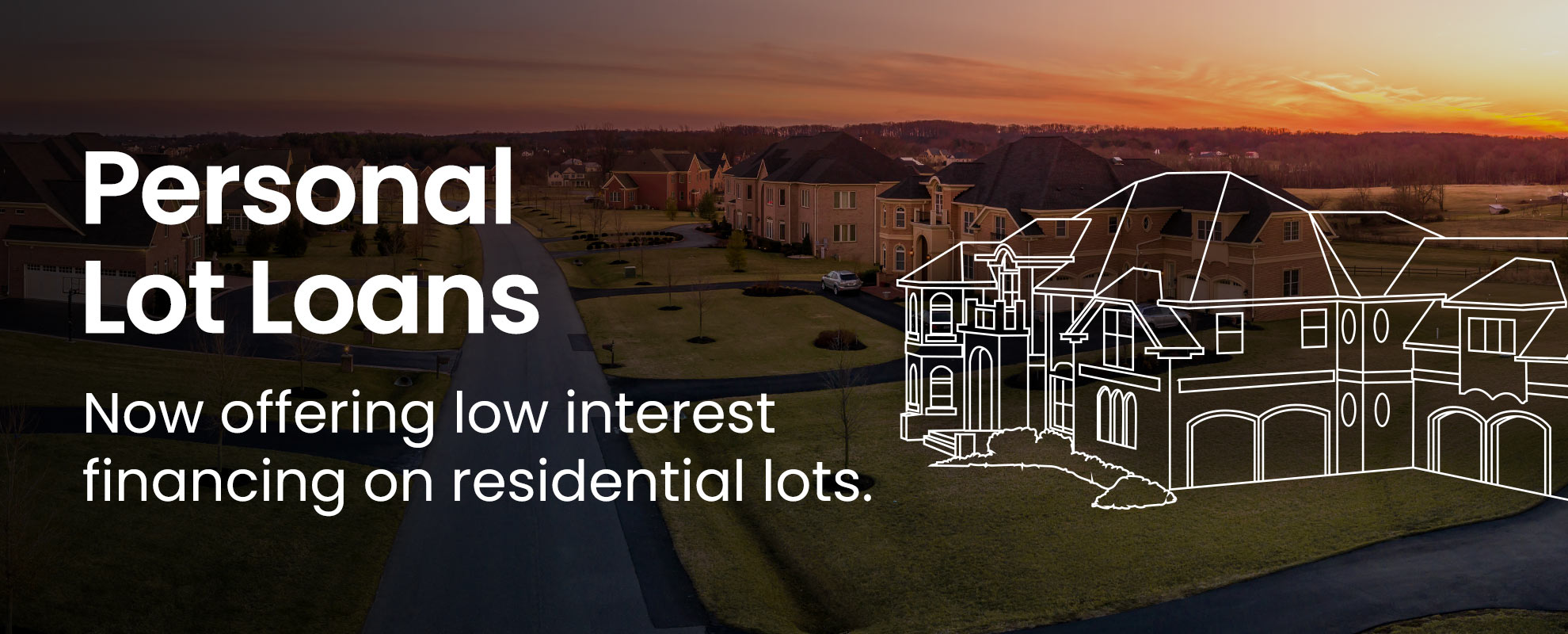 Great news! Smart Financial is offering lot loans to members in the Houston area with competitive financing on the purchase of land with the purpose of building a home. Apply online today or call us at 713-407-1830.
What are lot loans?
A lot loan is a mortgage secured by land with the intention of building a residence. Once a house is built and suitable for occupancy, a permanent mortgage loan replaces the lot and construction financing. Our lot loans are not eligible for "raw land" purchases considered unsuitable for residential development.
What is considered a personal lot?
A personal lot is intended for residential development and is likely to include at least some of the following: a building permit, appropriate zoning, a survey report showing the land boundaries, access across public roads, rights to access through a permanent easement, sewer access or septic system, utilities on-site, nearby or a viable option of providing a private alternative for water, electricity and gas.
How does lot loan financing work?
The down payment for a lot is typically 25% of the purchase price. We offer up to 75% financing on approved credit with an adjustable rate loan that is fixed for the first 3 years and amortizes over 15 years to keep your payments affordable.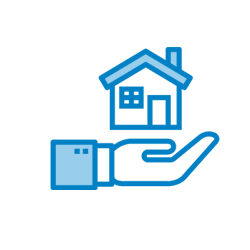 Mortgage Loans
We have a variety of loan options for you to choose from. From FHA Loans to Fixed and Adjustable Rate, we will find the best option for you. Smart Financial offers the best mortgage tools to provide easy, convenient, online shopping for the best loan programs and most up-to-date rates available.
Learn More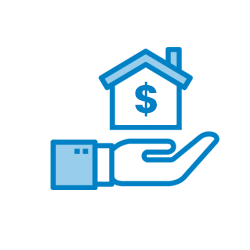 Home Equity Loans
A Home Equity Loan is secured by your home and enables you to access your available equity. It has a fixed rate and fixed payments. A Home Equity Loan can be a good way to deal with unexpected situations and opportunities and you may borrow up to 80% of your home value.
Learn More
FULL APPRAISAL AND TITLE ARE REQUIRED. THE MINIMUM LOAN AMOUNT IS $15,000 AND THE MAXIMUM LOAN AMOUNT IS $150,000. LOAN TO VALUE NOT TO EXCEED 75%. ARM IS THE TERM FOR ADJUSTABLE RATE MORTGAGE WHICH MEANS THE INITITAL INTEREST RATE IS FIXED FOR A PERIOD OF TIME. THE RATE MAY VARY ON BALANCE OVER THE LIFE OF LOAN. OTHER RESTRICTIONS AND QUALIFICATIONS MAY APPLY.
NMLS #456807