RV, Motorcycle and Boat Loans
Choose your adventure, and we'll finance it.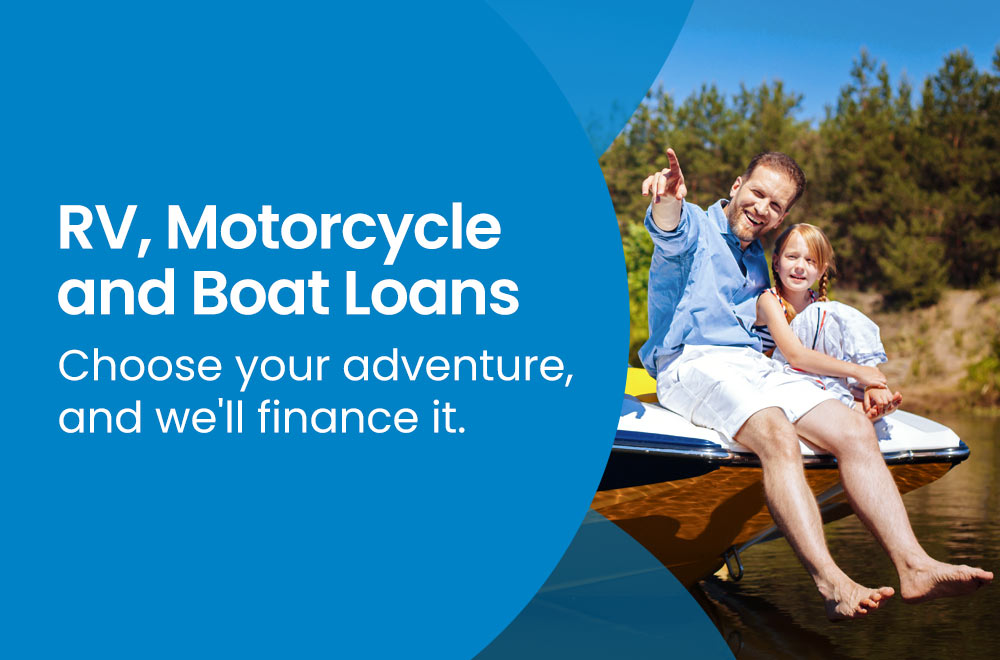 Enjoy life without stretching your budget
Everyone needs the chance to unwind - to find a healthy balance between work and play. We help members reach their recreational goals by offering flexible loan options on all types of new and used leisure vehicles. View our rates.
Travel the country and create memories in your very own RV!
Offering new and used RV loans to get you on the open road fast.
Feel the wind and enjoy the open road on your motorcycle.
Offering new and used motorcycle loans to get your motor runnin'.
Whether an angler or water-skier, the perfect water craft awaits you!
Offering new and used boat loans to get you on the water fast.
We also finance Jet skis, ATVs, Mopeds and other fun stuff.
Learn how to protect your loan.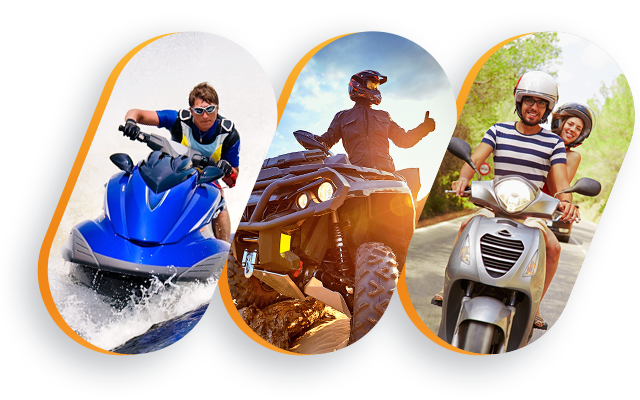 Looking to buy or refinance a car?
Smart Auto Direct can help.
Learn More
Questions?
Call or email us today