Changing lives, improving communities and achieving dreams
The Smart Financial Foundation was founded in 2013 with the purpose of giving back to the communities the Smart Financial way. Our Foundation allows us to continue our partnerships with the companies, businesses and the communities that we serve. For more information, please contact Tiffany Halfon, Executive Director of Foundations at 713-407-1923 or via email at thalfon@smartcu.org.
---
About Us
When the Foundation was created in 2013, we defined our mission to change lives, improve communities and achieve dreams. In 2018, the Smart Financial Foundation donated more than $60,000 back to the communities. More impressive is that since its inception, the Foundation has donated over $600,000 in scholarships, grants and sponsorships, along with thousands of volunteer hours to worthy organizations.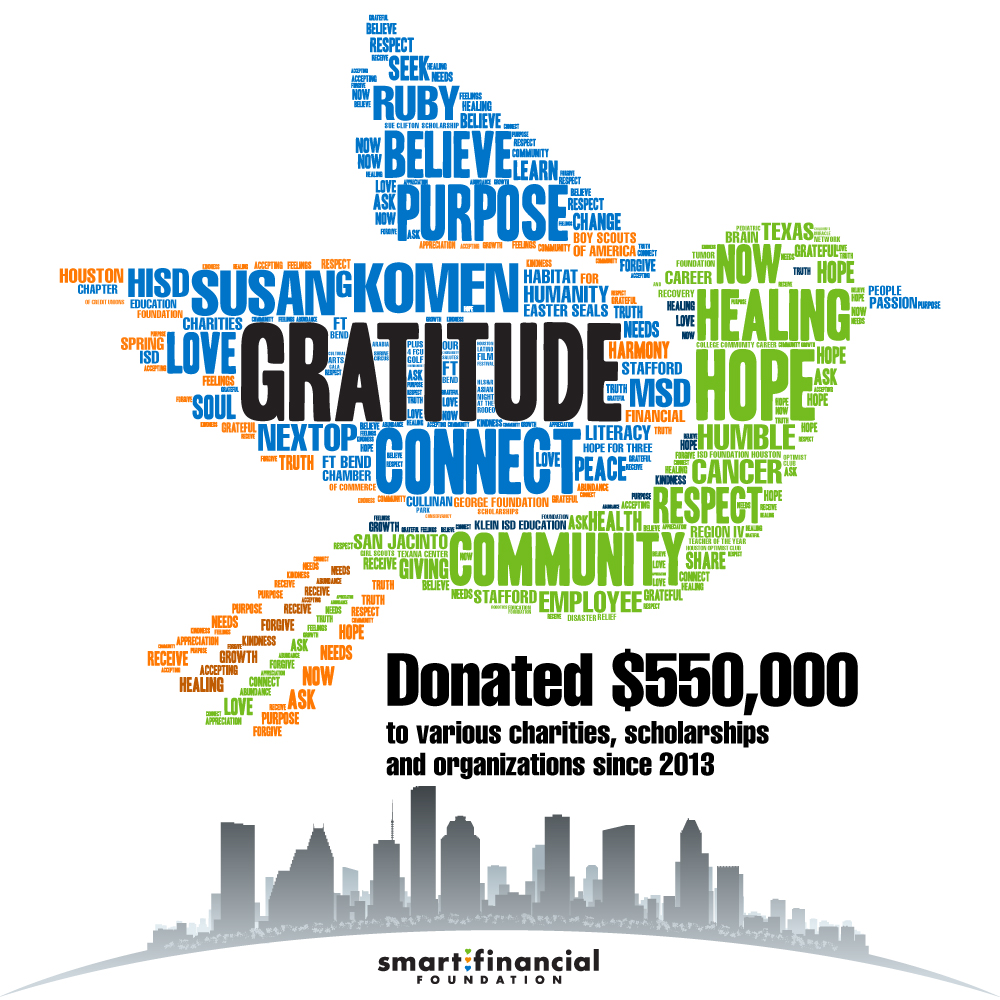 ---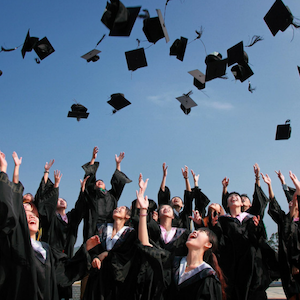 Scholarship
The Smart Financial Foundation is excited to offer six $2,500 scholarships to local high school students. Named in honor of Ruby Sue Clifton, a past chairman of Smart Financial Credit Union, the Ruby Sue Clifton Scholarship Program annually recognizes up to six outstanding high school seniors.
Our 2019 application period has officially closed!
---
Volunteering
The Smart Financial Foundation realizes that it is important to donate more than just money to the organizations within the communities that it serves. Volunteering at times can be more impactful than the monetary donation.
See our latest volunteer photos by clicking learn more.
---
Awards
Cornerstone's Credit Union League's - Dora Maxwell Social Responsibility Award
Stafford Municipal School District Education Foundation - Community Partner Award
Easter Seals of Greater Houston - Wall of Fame Supports
---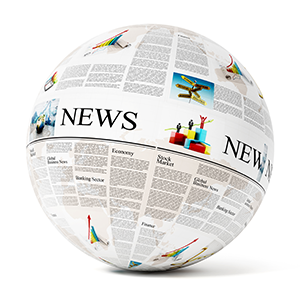 Upcoming Events
Stay up to date with our latest events, fundraisers, and more!
---
Testimonials
Smart Financial Foundation not only finds great community activities in which their employees can participate in at a meaningful level, but the organization also enhances the knowledge impacting employees' ability to communicate and build on their experiences." – Dee Koch, Director of Community Engagement, the George Foundation
"Have you seen the shirts worn by the Smart Financial Foundation volunteers? "Giving Back the Smart Way" is emblazoned across their backs. It's not just a motto; they live these words through their daily actions and participation in the communities they serve." – Sue Rightly, Director of Development, the CHRISTUS Foundation for HealthCare "
For many years, Smart Financial has been one of Houston ISD's most dedicated and valuable community partners. Smart Financial continuously strives to implement and sponsor multiple partnerships and programs that ultimately help Houston ISD reach their number one district goal of increasing student achievement. Year after year, Smart Financial Foundation makes it clear that they are truly dedicated to Houston ISD." – Caleen Allen, General Manager, Houston ISD Strategic Partnerships "