Introducing
Text Balance
Check your account balances via text message. Simple text commands put you in control of your information when you need it.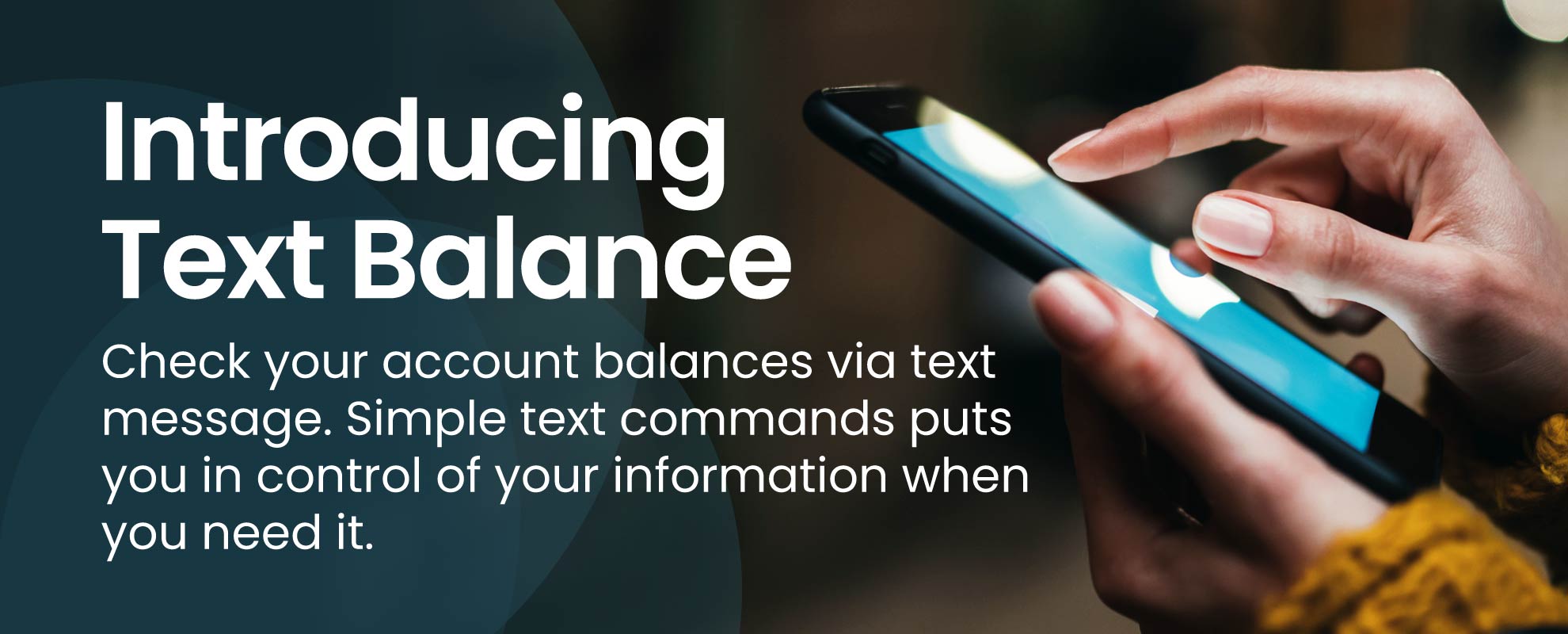 Smart Financial Text Balance
A fast and secure way to view all of your account balances on the go.
Initial enrollment is easy!
1) Text any valid command (B, Bal, Balance) to (713) 715-4669
2) Within seconds, you should receive a phone call confirming your enrollment. Follow the voice prompts and enter the code to finalize enrollment. You are now enrolled in Smart Financial Text banking!
Hint: assign a contact name to the Text Balance phone number for easy access later.

Use these Text Balance commands to check your account balances anytime.
Balance commands:
'B'
'Bal'
'Balance'
'Ck'
'Sav'
'Ln'

Other commands:
Smart or CMD (texting 'Smart' or 'CMD' will send you a link to this page for instructions and commands)
Stop (texting Stop will un-enroll you from text balance; you will have to text Start to resume this service)

To receive all of your account balances:
Text:
'B'
'Bal'
'Balance'

To receive account balances on checking, savings or loans:
Text:
'Ck', 'Sav', or 'Ln'

To receive a balance on a specific account:
Text:
'B', 'Bal', or 'Balance', a space, and 'your account #'

Examples:
B 123456
Bal 123456
Balance 123456