Debit Mastercard®
Smart Financial Debit Mastercard puts you in charge of your money! Switch your debit card on and off, monitor your spending, protect your identity and so much more!

Debit Card Features and Benefits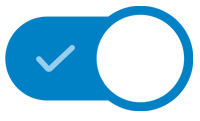 Turn your debit card on and off with the MobiMoney app. Misplace your card for a day? No problem. Turn off your card until you find it. Add an extra layer of protection from unauthorized transactions by setting spending limits, as well as location and merchant preferences.
Learn more about MobiMoney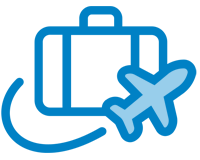 We no longer require Travel Exclusions for members who wish to use their debit card signature option while traveling outside of normal spending areas including out of state and international travel. Read how to ensure that your debit card remains active when traveling here.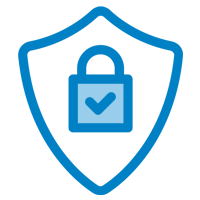 eGuard helps protect your accounts from fraud. All debit card holders are automatically enrolled in eGuard which provides an added layer of protection to help mitigate online debit card fraud. When using a Smart Financial debit card to make an online purchase, members may be prompted for a one-time use passcode to complete the online transaction when a transaction is identified as unusual or suspicious.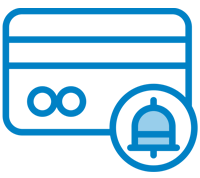 Protect your credit and your good name with Mastercard ID Theft Protection™. Once enrolled in this program, thousands of websites are tracked daily to determine if your personal information is being bought or sold online, or if a new credit account is opened in your name, at which time, you are immediately notified by text or email with a link to look at the details. Additionally, you receive free resolution services from Mastercard to help resolve identity theft should it happen. Activate your benefits today for the ultimate peace of mind at zero cost to you!
Activate Mastercard ID Theft Alerts™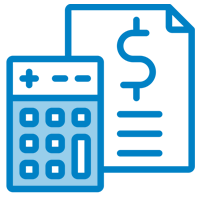 Easy budgeting tools with real time expense tracking. Using your Smart Financial debit card is a healthier way to spend and manage money because funds are deducted directly from your checking account. Having an electronic record of every transaction makes it easy to track what you spend. Smart's 5-star online banking budgeting tool works seamlessly when you use your debit card!
Learn more about online banking
More Mastercard benefits that come with your debit card…
Your debit card also comes with Airport Concierge™ and Mastercard Global Service™ at zero cost to you. These features may require registration. For questions about these services, please contact Mastercard directly.
Mastercard Global Service™ provides worldwide, 24-hour assistance with Lost and Stolen Card Reporting, Emergency Card Replacement, and Emergency Cash Advance. Call 1-800-307-7309 to contact Mastercard Global Service.
Airport Concierge™ is your passport to the finer side of air travel. Enjoy a 15% savings on Airport Meet and Greet services. Arrange for a personal, dedicated Meet and Greet agent to escort you through the airport on departure, arrival or any connecting flights at over 700 destinations worldwide. There are also certain airports where you can be expedited through the security and/or the immigration process. To reserve Mastercard Airport Concierge services visit www.mastercard.com/airportconcierge or consult your Travel Advisor.
Visit Mastercard to learn more
Lost Debit Cards and Disputes
To report a lost or stolen debit card and to request a new card, please call Member Services at 713-850-1600 or email a request to cancel your card at memberservices@smartcu.org and include a copy of a valid ID with your request. If you need to cancel your card after business hours, please call 833-933-1681. If you are a MobiMoney app user, you can turn off your lost card immediately from the app. Read more about MobiMoney here. Mailed cards typically take 7-10 business days to arrive.
To dispute a charge or fraud on your debit card, please download a debit card dispute affidavit here opens a pdf . If you have lost money in an ATM, please download an ATM dispute affidavit here opens a pdf . Please email completed forms to memberservices@smartcu.org to begin the dispute process. Claims may take up to 10 business days to be processed. New accounts open less than 90 days may take up to 20 business days to process. All fraud claims require that your current card be immediately closed and a new one will be mailed to you.
Fraud Alert FAQs
The new fraud alerting service will be provided automatically to all our members who have a phone capable of receiving SMS text messages.
E-mail is being considered as a future enhancement but is not available at this time.
There is no additional fee for fraud alerts.
The number displayed will be 877-230-3179.
The number displayed will be 33748.
Smart Financial Credit Union's fraud detection system supports two phone numbers for each cardholder. The alerting technology determines whether the phone numbers on record are landlines or mobile devices. Your home phone number will be your primary contact number to receive SMS/TEXT alerts in our system. If this phone number is not SMS/TEXT capable and you would like to receive text alerts, please contact the Member Service Call Center at 1 (800) 392-5084 so your information can be updated. Please note that if your phone is not text capable you will receive an alert in the form of an AVR voice message.
The first contact is through a SMS/text message. If there is no response within a certain period of time (usually 15 minutes), then an Automated Voice Response is initiated. If there is no response to the Automated Voice Response after one hour, then the above sequence will be repeated.
For cardholders that have their mobile service through Verizon, AT&T, T-Mobile, or Sprint, Smart Financial Credit Union will send text messages using "Free To End User" texting. As the name implies, there is no costs to the cardholder to receive text messages from these carriers. All other mobile carriers do not support Free To End User texting. Smart Financial Credit Union will send an automated voice message to these mobile devices.
In most cases, an Automated Voice Response message to a landline should be free to the cardholder. If the Automated Voice Response alert is sent to a mobile device (for example, the cardholder does not have a landline), the automated voice call to the cardholder would count against the cardholder's mobile plan voice call rates.
Calls from a landline to Smart Financial Credit Union should be free to the cardholder. Calls from the cardholder's mobile device would count against his or her mobile plan for voice call minutes. Similarly SMS/text messages from the cardholder's mobile device would count against the cardholder's mobile plan text message rates.
Yes, cardholders can opt out of receiving SMS text alerts. Instructions are provided in all messages sent to the cardholder.