Credit Cards
Just one more benefit of membership.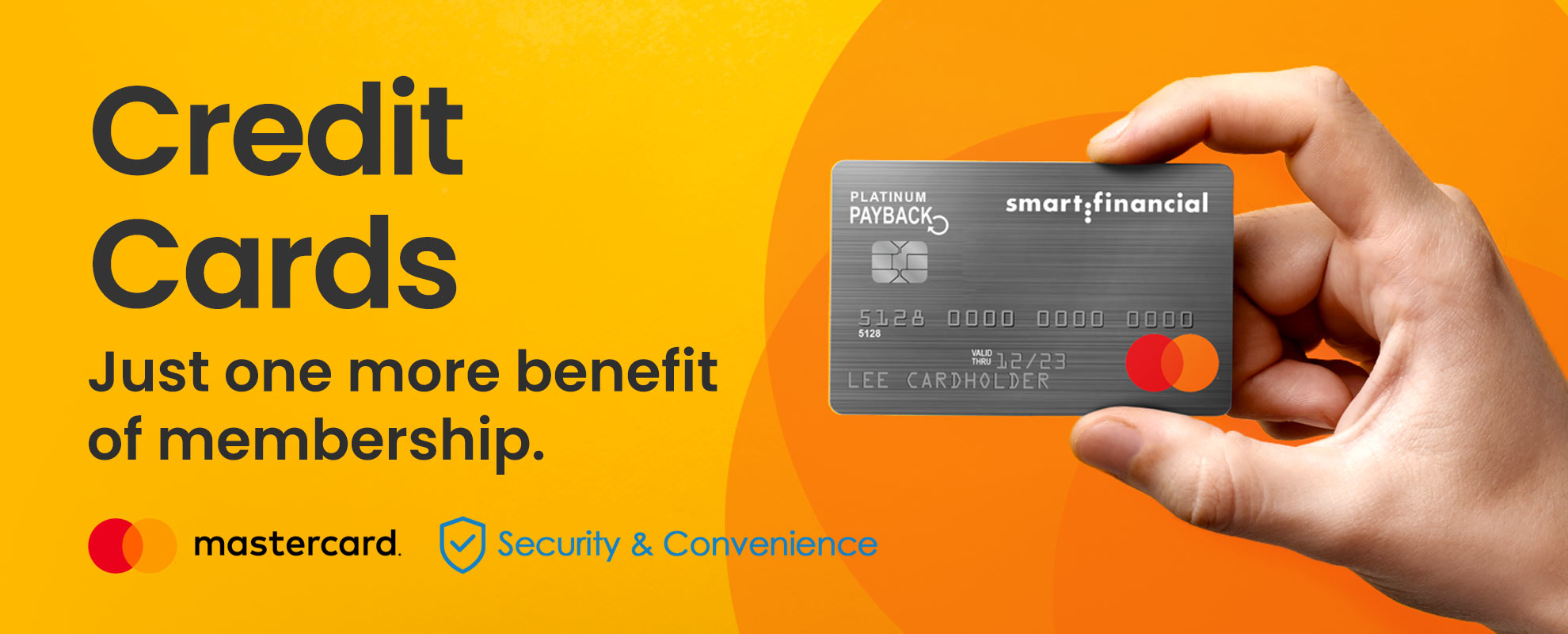 Cash Back or Rewards. Personal or Business. The choices are yours.
Smart Financial credit cards earn you cash back or rewards, or both, depending on the card you choose. You must be a Smart Financial member to apply for our credit cards. Click here to learn how to apply for a Smart Financial credit card.
Not a member yet? Learn how you can join the Smart Financial family.
Log into Card Assets to pay your credit card balances, view transaction history, set up alerts and manage your rewards.
Personal Credit Cards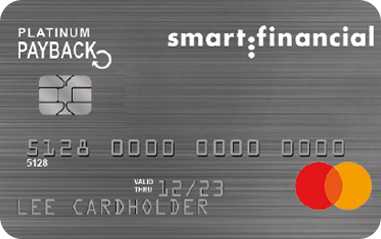 Platinum Payback Mastercard®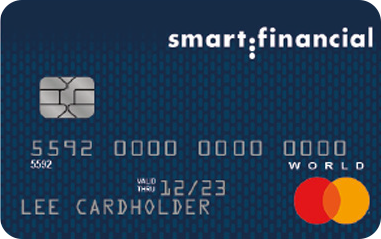 Business Credit Cards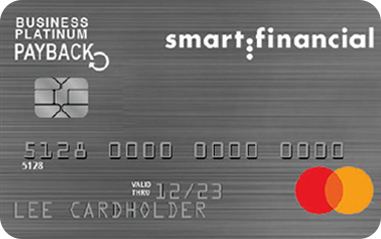 Business Platinum Payback Mastercard®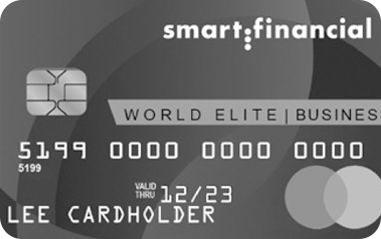 Business World Elite Mastercard®
How to apply for a Smart Financial Mastercard™
Make sure you have registered for Online Banking.
How to register: Download our app and click 'sign up' on the log in screen or register online.
Log into Online Banking from a computer (not using mobile app).
Click on Quick Links on the right side of your online banking profile and select Apply for a Credit Card.
SMART FINANCIAL PARTNERS WITH CARD ASSETS TO PROVIDE CREDIT CARD PRODUCTS TO MEMBERS. CARD ASSETS IS RESPONSIBLE FOR ASSISTING MEMBERS WITH CREDIT CARD PAYMENTS, ACCOUNT MAINTENANCE AND ALL OTHER CARD SERVICES. FOR CARD ACCOUNT INQUIRIES AND CREDIT CARD DISPUTES, CALL CARD ASSETS DIRECTLY AT 1-800-854-7642.
*Applicants should read the application disclosure for complete terms and conditions. Cardholders should go to https://www.24-7cardaccess.com to register their rewards account, and manage and redeem their rewards. APR will vary with the market based on the Prime Rate. Cardholders should read the Guide to Benefits that they receive with their credit card for a full and detailed description of all benefits, terms and conditions. Benefits are effective as of April 1, 2021 and are subject to change. For the most up to date list of benefits, please refer to the Guide to Benefits that came with your card. Visit https://www.dreampoints.com/everywhererewards to learn more about Everywhere Reward points. Visit Mastercard online for more information about Mastercard personal and business products.
World Card Cell Phone Protection (up to $600) only available as a core benefit until 1/1/2022, unless terminated earlier by issuer. Benefits are subject to terms, conditions and limitations, including limitations on the amount of coverage. Coverage is provided by the new Hampshire Company, and AIG Company. Provides secondary coverage only. Mastercard is not a provider or broker of insurance and does not act as a third-party adjuster, claims assessor or as an agent for the underwriter or any other party.